The Bloodline's future is very much in doubt following the latest episode of WWE SmackDown. Sami Zayn appeared on the show and had confrontations with both Paul Heyman and the returning Jey Uso. A common theme in both segments is that the stable's future is in jeopardy.
Sami Zayn left the group when he smashed Roman Reigns with a steel chair at the Royal Rumble. Jey Uso walked out on his family that very same night after they began to assault Sami. The two hadn't interacted face-to-face since then, until the latest episode of the blue brand.
The Master Strategist spoke to Jey midway through the show after already threatening Roman Reigns in a conversation with Paul Heyman earlier in the night. His comments towards Jey were much more respectful, though. Jey, to his credit, warned Sami to leave before apprehensively giving him a fist bump.
Jey is in a unique position. He can choose his family, despite the abuse he's suffered, or he can choose to join Sami Zayn's side. While Jimmy Uso's twin brother is most likely to choose The Bloodline, there is a chance that he might take a different route.
There are several intriguing reasons for him to opt against rejoining the dominant stable.
Below are five reasons why Jey Uso may side with Sami Zayn over The Bloodline following WWE SmackDown.
---
#5. He's likely tired of Roman Reigns' manipulation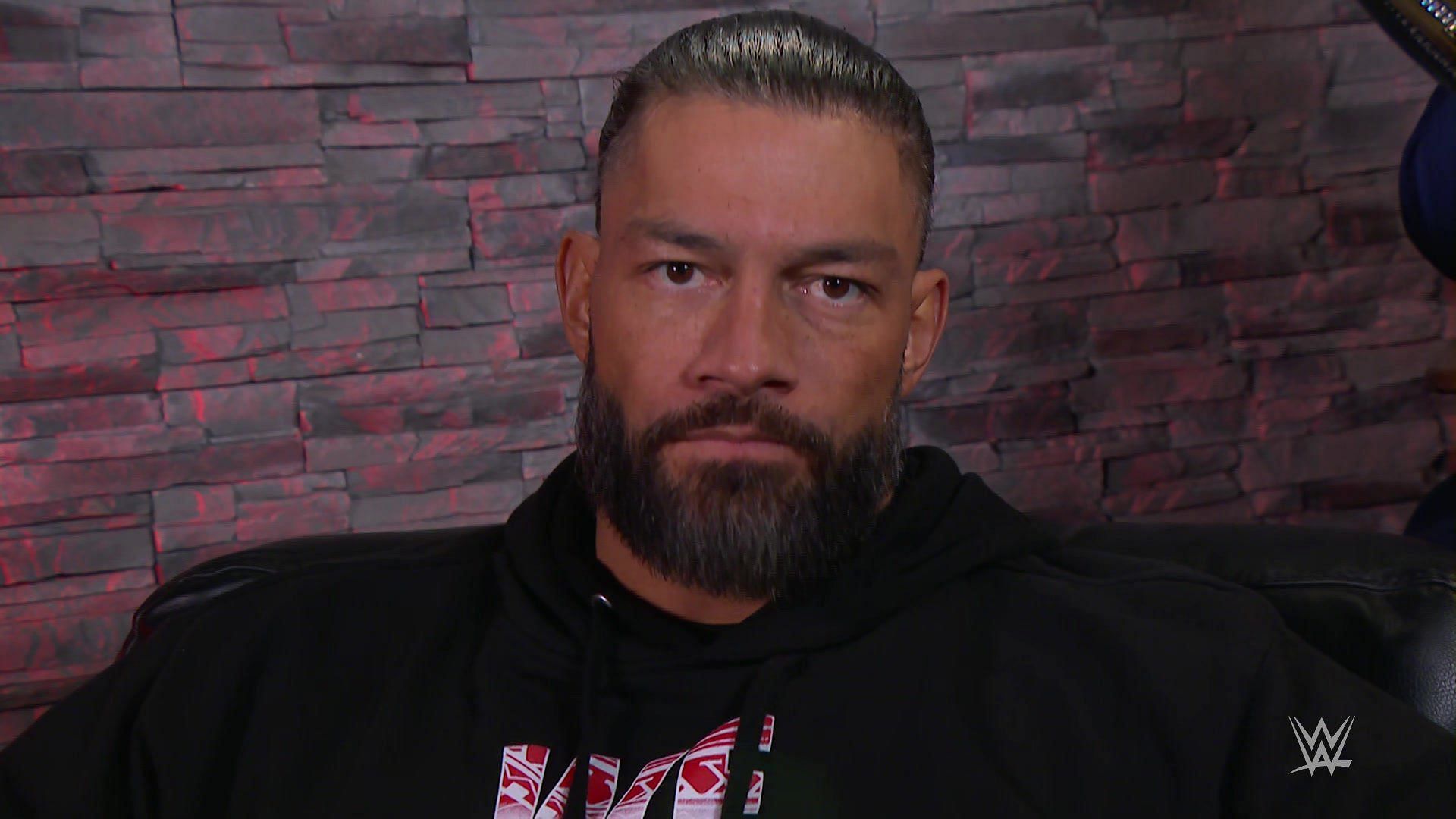 Fans who only started watching wrestling in the past year or so may not realize that The Bloodline wasn't always a happy stable to begin with. The issues now are relatively new, but they had their own struggles from the very beginning of the faction officially forming.
Roman and Jey, in particular, did not see eye to eye after The Tribal Chief returned to WWE as a villain in 2020. This led to them fighting multiple times, with Reigns standing tall at the end. Worse than their fights, however, was the mental manipulation that came with it.
The Head of The Table gaslighted Jey and often used any means he could to manipulate the talented Uso brother, all for the purpose of getting whatever he wanted out of him.
Roman even threatened Jimmy just to make sure Jey fell in line. Jey Uso may remember everything that went on and choose to use it as further reason to side with Sami and not Reigns.
---
#4. Jey Uso may value his friendship with Sami Zayn enough to leave the faction
.@SamiZayn just told Jey @WWEUsos that he acknowledges HIM. ????????

Who do YOU acknowledge? #SmackDown pic.twitter.com/fbnCqoHWuI

— WWE (@WWE) February 11, 2023
The story of Sami Zayn and Jey Uso in WWE is a unique one. There was a time where The Master Strategist got along great with both Jimmy & Jey Uso. They worked together at various times, and there's even a video online of the trio dancing together in the past.
Despite that, something changed once Sami attempted to join The Bloodline. He didn't trust Sami, and there was a lot of resentment and animosity between them. Over time, however, Zayn proved his loyalty and won the respect and friendship of Jey.
Despite their rocky times, the two were quite friendly when Sami and The Bloodline split. Their friendship could have become so strong that Jey is willing to sacrifice his relationship with his family to keep the bond he's formed with the former Honorary Uce. If nothing else, he may favor Sami over Roman's manipulation.
---
#3. He may stay away to try to convince both Jimmy Uso & Solo Sikoa to also leave The Bloodline
WE SPOKE TOO SOON! ????????????

Jey @WWEUsos has arrived to defend The #SmackDown Tag Team Championship with his brother! pic.twitter.com/v0PUDlOcRQ

— WWE (@WWE) February 11, 2023
As noted, Jey Uso has dealt with a lot of manipulation on-screen in WWE, thanks to Roman Reigns. When Jey tried to stand up for himself and fight The Tribal Chief, Roman threatened Jimmy. He did the same when the roles were reversed.
Simply put, the twin brothers love each other. They've surely got a lot of love for their younger brother Solo Sikoa as well. Still, I'm sure Jey knows that it would benefit both Jimmy and Solo if they were to get out from under Roman's thumb.
While their relationship could be what brings him back to the stable, it could also be what keeps him away. Jey may keep his distance in the hope that it inspires Jimmy Uso and Solo Sikoa to do the same thing.
If Roman loses Jey, Jimmy, and Solo in a matter of months, he'll be the most vulnerable he's been in WWE for quite some time.
---
#2. Jey Uso may want to become a singles star in WWE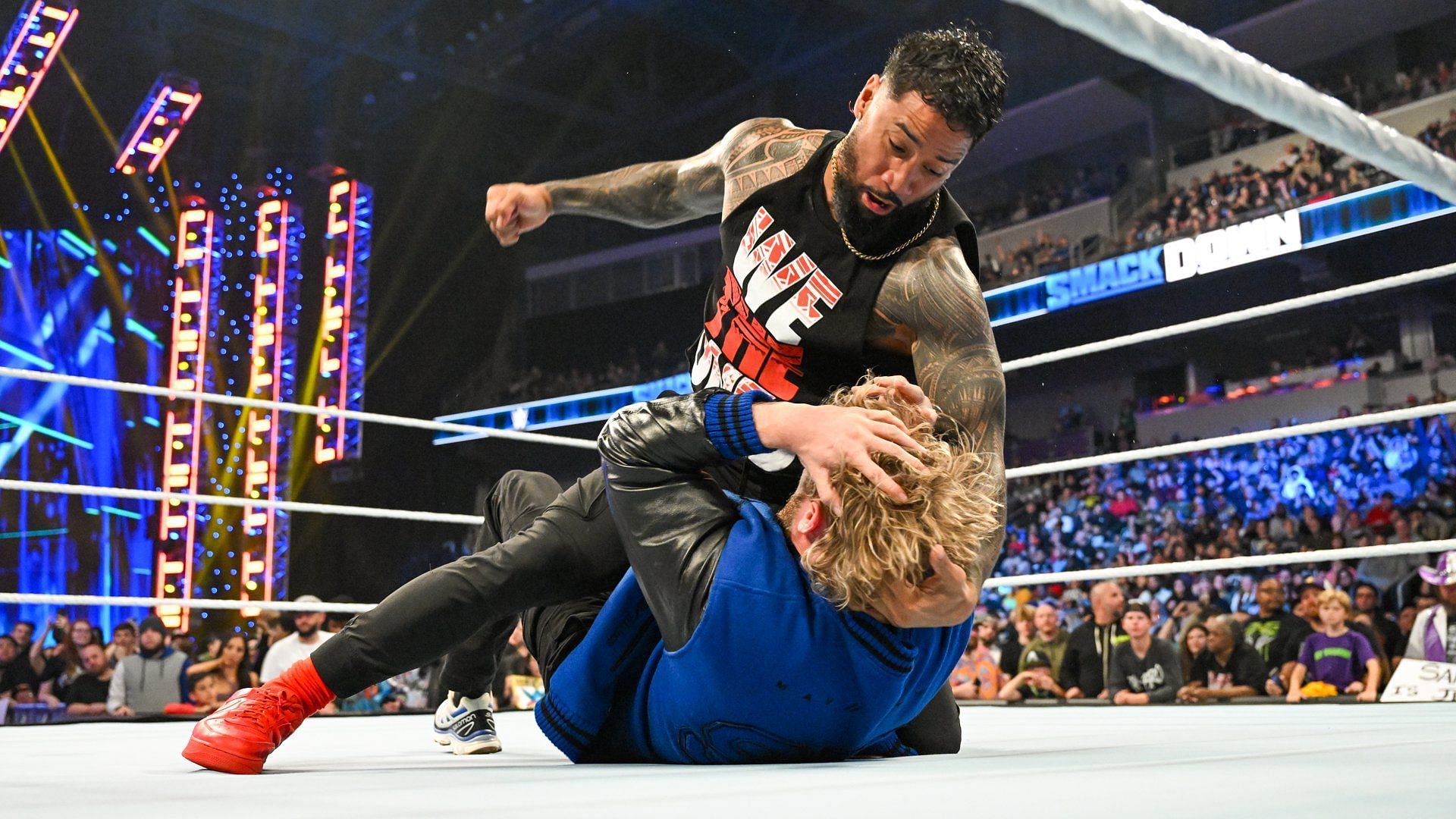 Fans were ecstatic when Jey Uso appeared on WWE SmackDown. They cheered loudly as he was spotted in the crowd and chanted for him as he entered the ring. The moment was perfect, but it was made better by Michael Cole calling him "Main Event Jey Uso."
The name originally came about when Jey attempted to break out as a singles star during his rivalry with Roman Reigns a few years ago. While the moniker has been used sparingly since, it being used now that he's seemingly left The Bloodline could be a further indication that he's finished with the group.
Jey is yet to hold a major singles title. If he wants to be remembered as more than a top tag team act in WWE, he needs to chase championship gold. Uso may ultimately choose not to return to The Bloodline for that very reason.
---
#1. The Bloodline is cracking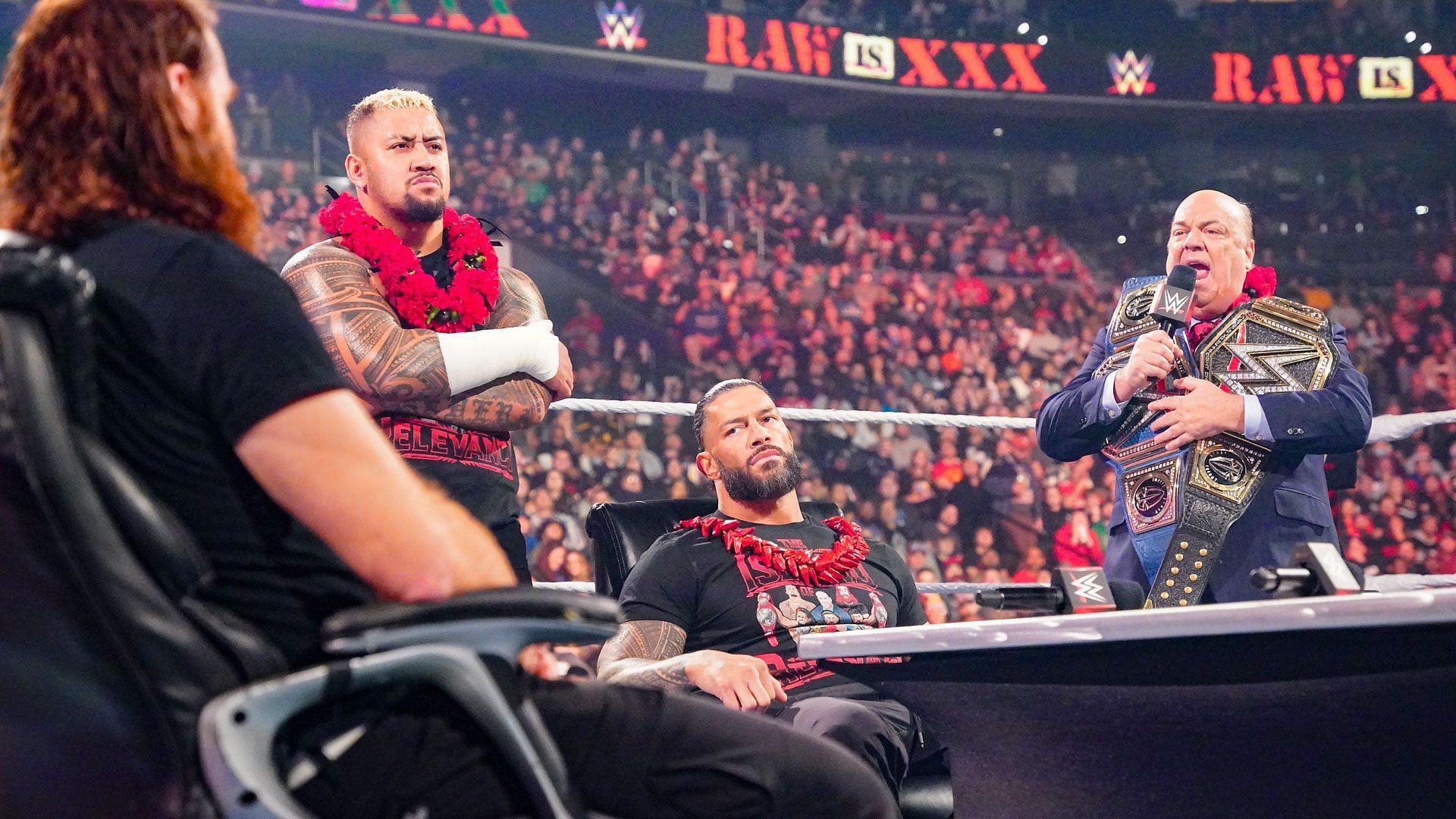 Sami Zayn made an incredibly interesting point on SmackDown. When he confronted Paul Heyman and spoke about the Undisputed WWE Universal Champion, Zayn noted that The Bloodline is cracking.
His point is difficult to deny. Sami left the group, and Jey is seemingly gone from the faction. Jimmy is potentially in hot water based on what Heyman said to close the show, seemingly noting that The Tribal Chief caught Jimmy & Jey chatting earlier in the night about the group's future.
If the stable is starting to break down and lose its comradery, Jey may be best staying away instead of joining something that's already broken in the hopes that it will somehow repair itself. The group may be dying, and Jey may choose to let it happen.